Fadfadaa Movie Posters and Trailer Released which getting overwhelmed response. Viral Songs on Indian Prime Video YouTube Channel already got terrific response.
Prabhat Kumar Mishra makes a World Record of getting 21 Credits in one Movie "Fadfadaa". He break previous World Record of 15 Credits which was made by Actor Jacky Chan. His name in Starring (Actor), Fight Director, Stunt Man, Publicity Designer, Light & Equipments, Properties, Art Director, Censor Script, Marketing Head, Choreographer, Costume, Catering, Singer, Lyrics, Composition, Executive Producer, Story, Screenplay, Dialogue, Producer, Director in Fadfadaa Movie.
Prabhat Kumar Mishra is a young film writer, actor, singer and lyricist, known for his famous viral video song "Fadfadaa" released in December 2018 on his you tube channel Indian Prime Video. So far he has made more than a hundred videos under Prabhat Productions including video songs, short movies, crime thrillers, theatrical movies, roast videos, home remedy videos for various health issues and many more.
Prabhat Kumar Mishra was born and brought up in Chandni chowk, Delhi. Being an IT enthusiast since childhood, he did a computer diploma after intermediate and also earned an 'O' level certificate from DOEACC. He is a Blogger having many Blogs of different categories and Websites.
Blogs of Prabhat Kumar Mishra
Multitalented Prabhat Kumar Mishra's life changing work started with the commencement of his you tube channel Indian Prime Video in September 2017 as a subsidiary of Prabhat Productions. This channel ultimately gave him the right platform to showcase his stagecraft and later all the name and fame. He is best applauded for his versatility, from performing as a heartbroken lover in his poetry video "Sanam Hai Patthar Ka" to acting as a psychopath in the short movie "Sanki No.1". He has this skill to write scripts like "Jab se dekha" about pure eternal love and could also write short sensual adult movies about the flawed relationships between couples and their love affairs. He experimented his channel with a wide variety of content from making roast videos of various foreign songs like "Despacito" to providing news on burning topics from across the country. This resulted in Indian prime video becoming a fast growing entertaining YouTube channel that has short but high quality original content. He comes up with all types of themes for videos either its talking about health issues or the hot online subjects like tiktok vs youtube and sheds light on the obscure knowledge of human life and behaviour.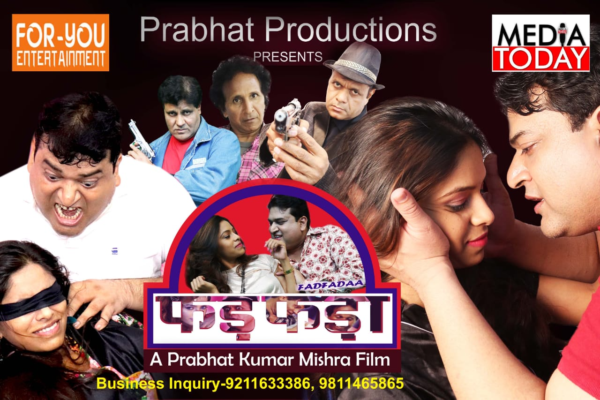 In January 2018, he began preproduction of his hindi theatrical movie "fadfadaa" and started off the shooting on his birthday on 12th june. In december 2018, "Fadfada" video song was released which is by no surprise, written, sung, composed and choreographed by Prabhat kumar mishra and he himself acted in it too. This film will be released in 2021 after Eid. Most Viral Songs of this Movie are "Fadfada Bhai Fadfada", "Jaanam Aa Jaana", "Sanki", "Faili Jo Aasmaan me", "Sanam Hai Patthar Ka", "SuperHit Hai Tu", "Jab Se Dekha" and "PewDiePie Despacito". Prabhat Kumar Mishra will be nominated for the Guinness book of world records for the maximum credit score in a single movie, even higher than Jacky chan. With all the struggle and hard work of years, finally Prabhat Kumar Mishra seems to get the name, position and prize, he deserves and no doubt that he is a self made star.
You can learn more at Indian Prime Video and Crime Alert TV and follow them ;

You Tube Link : Indian Prime Video